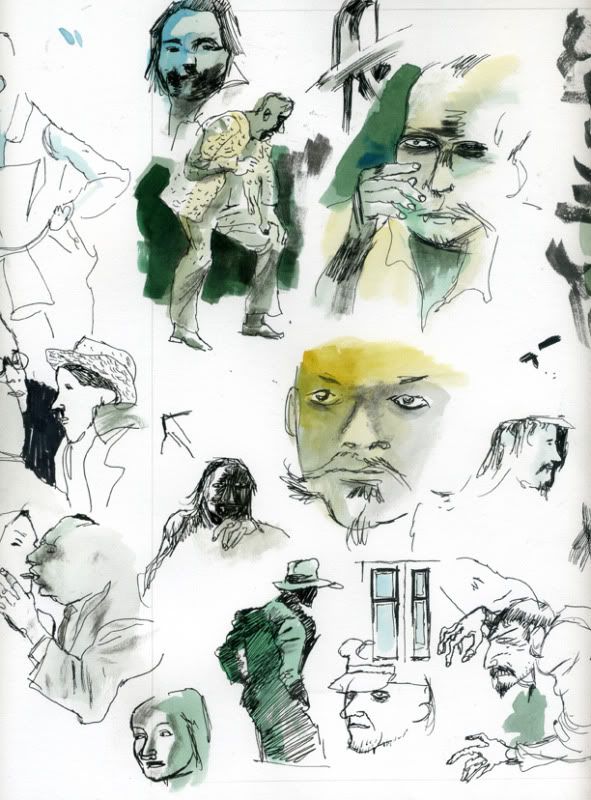 Way back before I even knew
I'd be working on Fahrenheit 451, there
was talk of me adapting a Vampire book. No, it
wasn't "Twilight" or "True Blood" or any of those!
Just a quiet little vampire novella. This and some other
sketches I did of the characters are all that remain of it.
I was doing these sketches when I got the call about 451
getting the "green light" so to speak. This loose look is
something I'd like to Use in a Graphic novel at some
point when it fits the project.
Joann Sfar draws like this all the time and I never
Tire of his work.
If you haven't read Klezmer, by the way I recommend it!
(I'm not getting paid to say that!)
http://www.firstsecondbooks.com/klezmer.html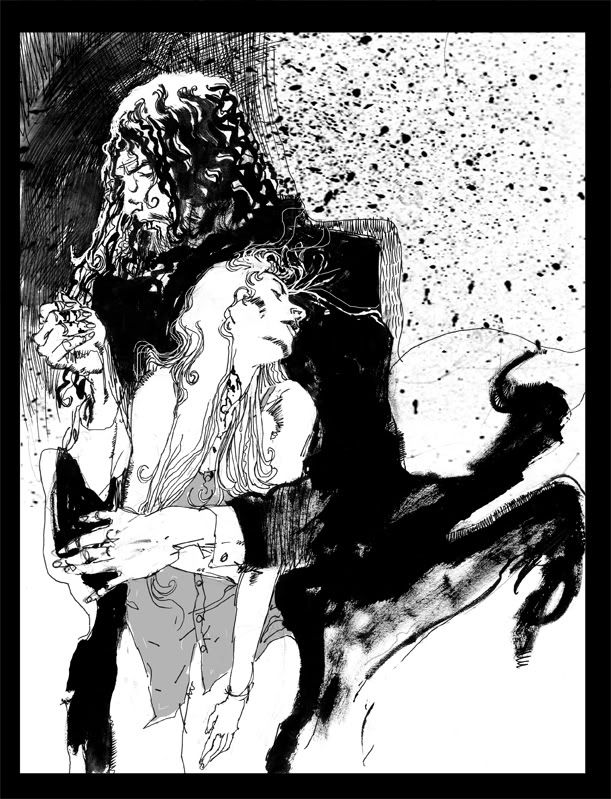 This second image is a bit darker and probably
the way the book would have ultimately looked.
The plot involved junkies and drugs. Vampires
on the down and outs.
On that thought,
good day!